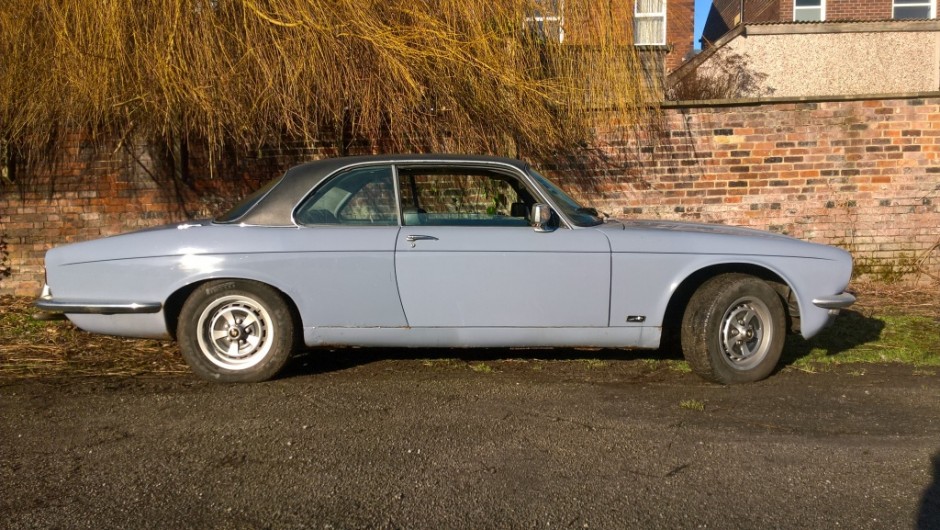 Jaguar XJ4.2C 5 speed manual
£10,500.00
Lavender Blue (256) – 1975 – 71,000 miles – 4 owners – stamped Passport to Service – some history

A slightly unusual Coupe with a story.  This car was first registered to Teletape Limited St Albans as KBH 776N and quickly became AVS 101N… and yes, it is a VISION in Lavender!
The car features a Series 111 cylinder head, large carbs and a Getrag 5 speed manual conversion.  All this work looks to have been done very well and I have managed to run the car through the gears in the yard, but much will need to be done before you could set off on a European vacation – something the former keeper who had the car for 12 years assures me he did on more than one occasion.
A solid starting point, I feel the sills and other areas might not pass an MOT and so this is a restoration candidate only, but definitely good enough to save.  There is a Concours D'Elegance certificate from a meeting on the Isle of White in 2002 which made me smile, but nevertheless shows the car was once a good one.
This car is quite interesting as it is, keep the head, keep the carbs, keep the gearbox and make it lovely or use it as a basis for a total resto and turn it into a really spectacular VISION… yes I did that again.  Terrible I know.  Sorry.