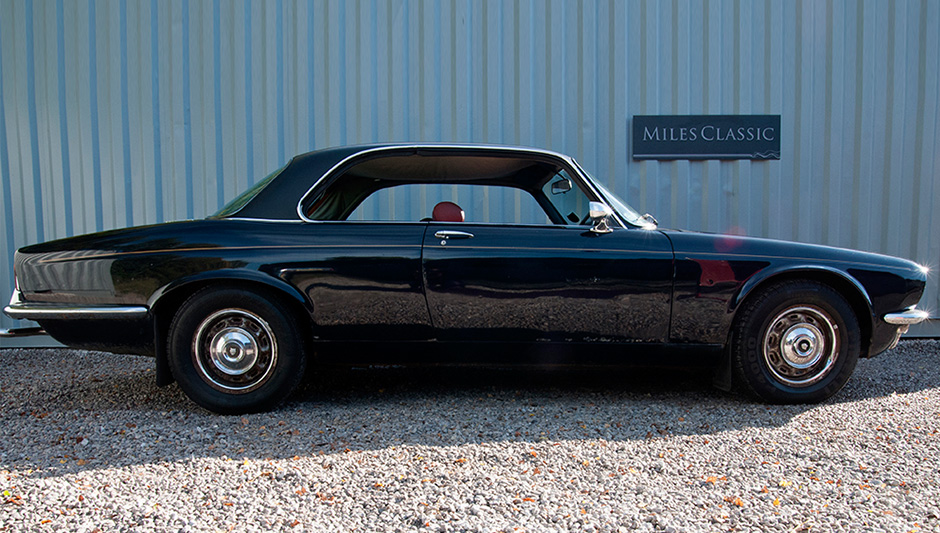 Jaguar XJ4.2C Auto
SOLD
Dark Blue (225) – 1977 – 55,000 miles – 3 owners – stamped Passport to Service – good history
SOLD
Originally registered in Jersey and supplied by St Hellier Garages, this excellent coupe comes complete with its Passport to Service and four period stamps – from its PDI in September 77 to 9000 miles in November 78. Unfortunately, although this important document has stayed with the car, subsequent owners have not thought to have it completed and stamped.
It is clear that the car spent just a few months in Jersey, returning to the UK in time for a service in March 1978. Since then it has had 3 owners, collected a thick wedge of invoices and a series of MOTs from 1998 to 2013.
There are no real records for a period of 18 years, but picking up the story with an MOT in 1998 at 46,000 miles could well be correct. Since this time it has been in continuous though minimal use with the MOTs to prove it.
Hardly neglected, this car now simply reflects its age and the conditions under which it was built. Ready for some attention, it presents a very solid opportunity for a Patina or more far reaching restoration and with its interesting collection of paperwork and the fabulous original combination of dark blue paintwork and full red leather interior, it definitely has the makings of an appreciating classic.