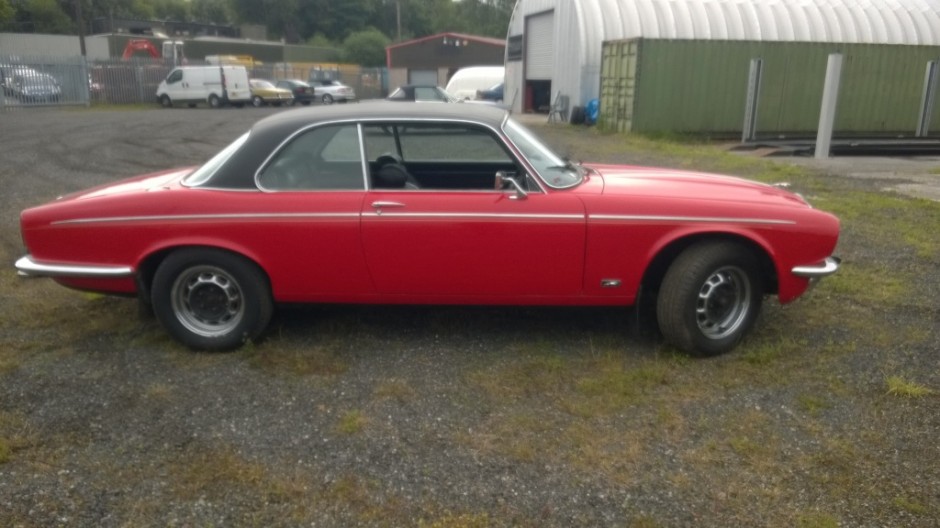 Jaguar XJ4.2C Auto
SOLD
Signal Red (258) – 1978 – 98000 miles – 8 owners – no service – no history
SOLD
A solid and all working Jaguar 4.2 Coupe with a full MOT.
This car is quite a rare find in that it appears to be unmolested both structurally and mechanically and is still found in very strong, solid order. The downside is that someone has taken it upon themselves to perform the lowest quality colour change repaint ever seen and now the car presents very poorly.
There are a few areas of cosmetic rust, the panel fit is questionable and the wheels need a full refurb, so it can't be argued that this is the prettiest Coupe we have ever seen. Having said that, all the bodywork problems are within the range of a cost-effective fix, the interior is in remarkably good condition and it would not be the biggest project in the world to turn this into a very nice car.
Recent work to make the car roadworthy and useable has seen us tackle the brakes, steering and suspension and a small amount of time has been spent on getting the engine running smoothly.
In our opinion this is an excellent starting point from which to perform a relatively light and running restoration and is all the more attractive at the asking price. The V5 shows 8 previous owners and together with a couple of MOT certificates from the early 90s this is the sum of the history file.