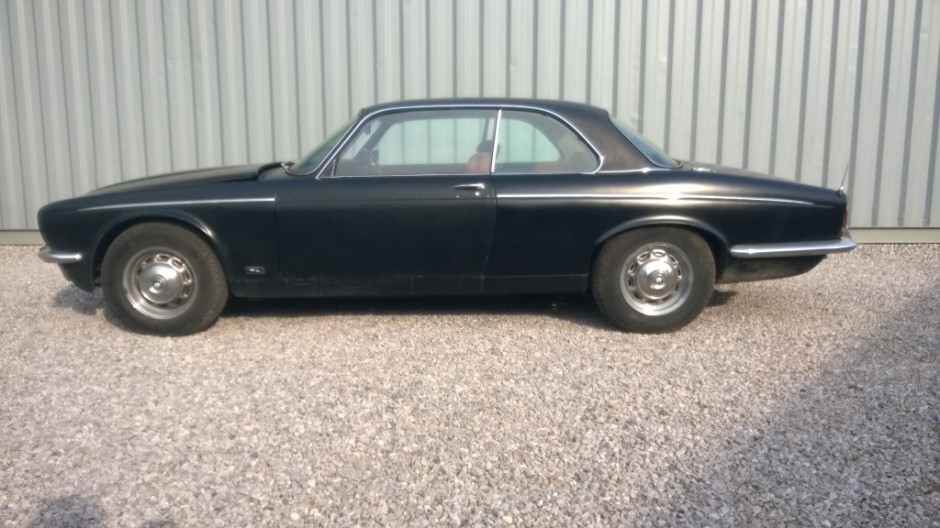 Jaguar XJ5.3C Auto
SOLD
1976 – Black/Silver Frost (216) – 70,000 miles – 7 owners – no service – no history
SOLD
This is one of fewer and fewer V12 coupes still in with a fighting chance of being turned around. A very solid car, currently painted black but originally sporting the beautiful colour combination of silver paintwork and red leather interior, this is a perfect base from which to carry out a total restoration.
There is very little paperwork to give any indication of this magnificent machine's history, we know it has had seven owners and the solitary MOT in the file dates back to 2006; but that seems to be it. During the restoration all effort will be made to research this car's past and any details will be compiled and presented at the sale.
Be in no doubt, there is a lot of work involved in bringing this car up to scratch, but when it is finished, it will be simply breathtaking. As it is just too far the wrong side for a Patina restoration, our choice would be to undertake the Restored option and complete it back to as near new original and factory specification as possible. That said, if a customer wanted us to recreate the road going Broadspeed modifications as driven by John Steed, then who are we to stand in their way.
Whatever direction the restoration of this coupe takes, it is set to be a rare and beautiful beast – certain to draw attention wherever it goes so be sure you have the personality to carry it off before buying.