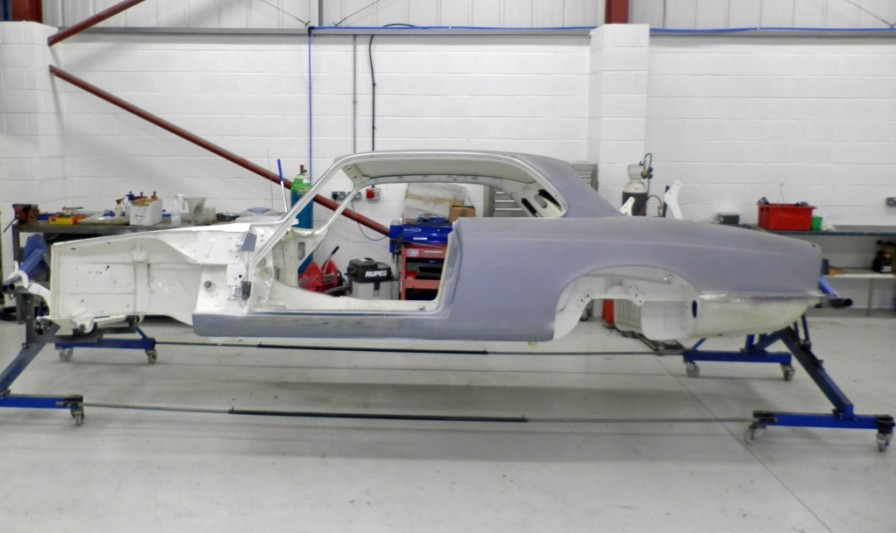 Jaguar XJ5.3C Auto
SOLD
Old English White (250) – 1976 – nut and bolt mechanical restoration – total body restoration – nut and bolt engine rebuild – ready to spec to finish
Available to build to your specification
Our finest body restoration to date, this 1976 V12 shell has had over 400 hours of work to bring it up to a standard which can only be described as magnificent. Every panel, every seam, every weld, every detail of the body has been finished to an exceptional standard. We have taken the decision to paint the car in Old English White and so the underside, interior, boot and engine bay are now all in body colour – though we are still able to change this if for some crazy reason you'd prefer something else. The running gear has been stripped and media blasted, with the large items all painted in rock hard synthetic chassis paint. All new and fully refurbished components make up the suspension, steering and brakes – every item is gleaming and factory fresh.
The engine has undergone no less a transformation. Anyone who knows anything about the Jaguar V12 will recognise the amount of time, effort and expense that has gone into completing a total rebuild. This engine is like new and has the added benefit of the later ignition system.
What we have here is a truly one off opportunity to complete a Jaguar V12 Coupe to your own personal specification with a degree of quality that Browns Lane could only have dreamed of. This very special project will produce a very special car and offered at considerably less than the build cost, should prove to be a sensible investment as the Coupe continues to become the model of choice for the serious collector.